PRODUCTS
Hose Fuse Cock
Pipe Fuse Cock
Hose Fuse Cock: Hose connected to hose.
Pipe Fuse Cock: Hoes connected to pipe.
Install after ensuring that the direction of the fuse cock arrow is the same as the direction of gas flow.

* If a large amount of gas leaks because too much gas has gotten into the gas hose, block the flow of gas to disable gas usage.
탭 메뉴로 이동
Specifications
Product of Name
Connection
Capacity(q)
IN
OUT
Pipe Fuse Cock
PT 1/2(M)
9.5Φ
Hose end Type
1.2m3/hr
Hose Fuse Cock
9.5Φ
Hose end Type
1.2m3/hr
Dimension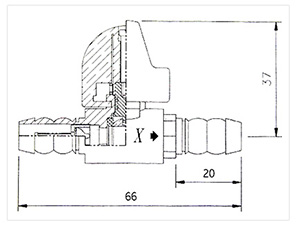 Hose Fuse Cock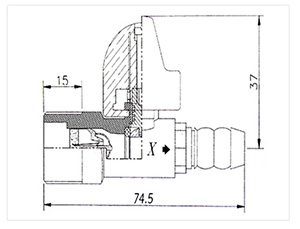 Hose Fuse Cock
Accessories (Option item)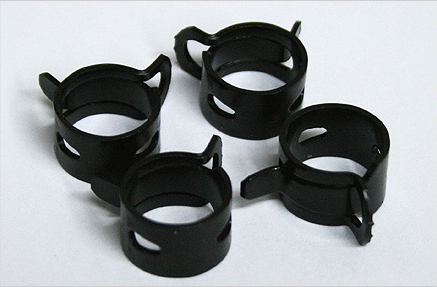 Spring clips
탭 메뉴로 이동